Five Obstacles for the Cloud Enterprise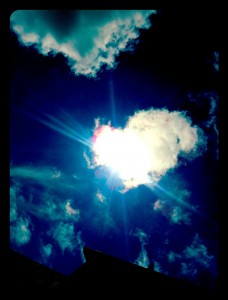 With SaaS pundits and tech-bloggers going bananas over cloud, it can be tempting to see deviceless 100% cloud-enabled enterprise as just around the corner.
There is no question that the cloud is a great place for consumers, small startups, and even SMBs, but once you get into major enterprises, and particularly classic enterprises like FMCGs, where the majority of activities are based on end-to-end processes, and where the large numbers of users are either mobile or without regular device-access, problems start piling up.
This hasn't stopped major ERP vendors, like SAP and Oracle from starting the cumbersome process of webifying their products, and some of them have even dabbled in providing ERP systems as a service, but before they get too excited, there are at least five major obstacles enterprises will need to overcome before they can fully escape to the clouds:
All in all, the 100% cloud-based enterprise is therefore still only a real option if you are small or information-based, and the time when major corporations will join in bulk, probably still some years off.
Now, I'm not saying it wont happen. Data becomes available in new areas every day, the services and devices mature, and there is no question that – with the huge push towards consumerization of traditional IT services and the incredible momentum behind privately owned devices – cloud will be an increasingly important factor even in major business.
What I am saying is that it will take time, and probably be a lot more complicated than it looks when you're setting up your first few Dropbox accounts, logging into Zoho, and reading up on your favorite tech bloggers.
Read More